The Gods Are Kind The Gods Are Cruel
Nov 14, 2016
Words By Michael K. Dorr Artwork By Evan Schwartz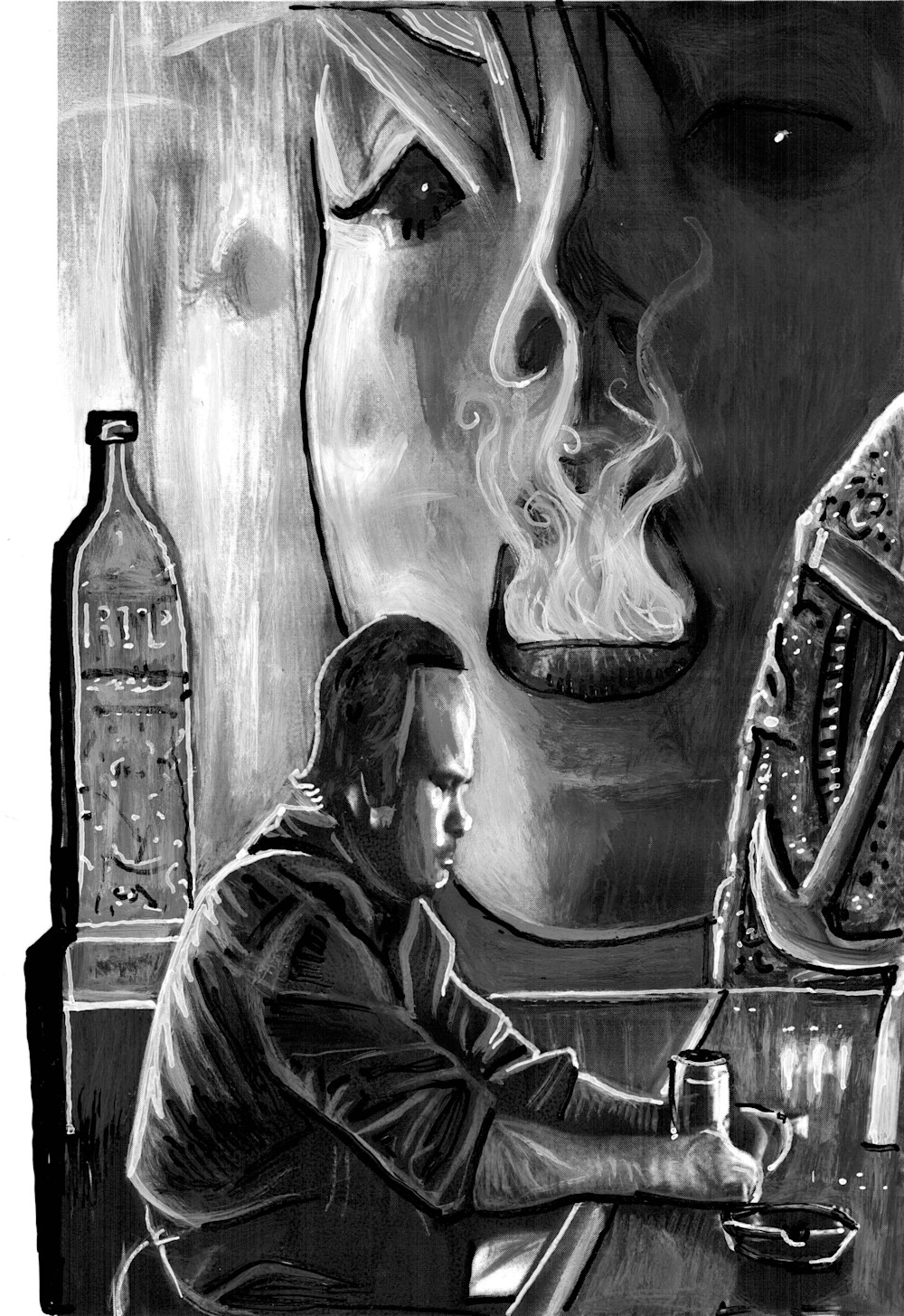 The Gods Are Kind The Gods Are Cruel, Evan Schwartz, Acrylic, paint marker, and digital on acetate, (6"x9"), 2015.
"The Gods Are Kind, the Gods Are Cruel"
The girl I love agrees to marry.
The girl I love has NO love for me.
She gives me two sons, heirs to be.
One dies from drink, one drowns in the sea.
She leaves me, divorces me, "sets me free!"
She also takes with her my last penny.
I live with just me for dubious company—
and therefore surely damned to live for Eternity.
Perhaps in time I'll come to see.
Isn't that always the blind man's dream?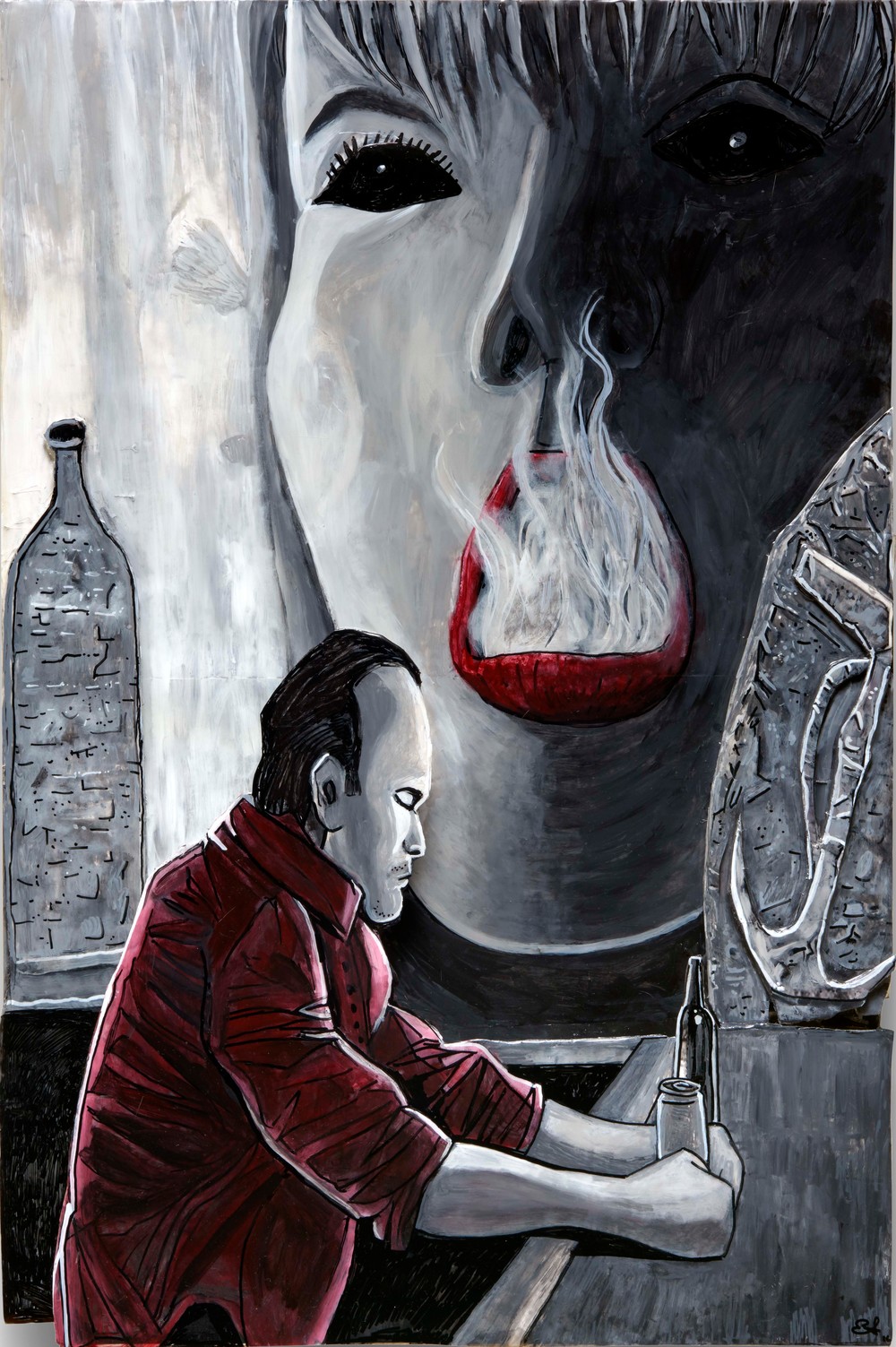 An Updated version: Acrylic, acetate, foam core, paint marker, and resin on canvas (24"x36"), 2016.
To view or purchase a print of The Gods Are Kind The Gods Are Cruel click here:
http://www.evanschwartzart.com/shop-art/art_print_products/the-gods-are-kind-the-gods-are-cruel
---